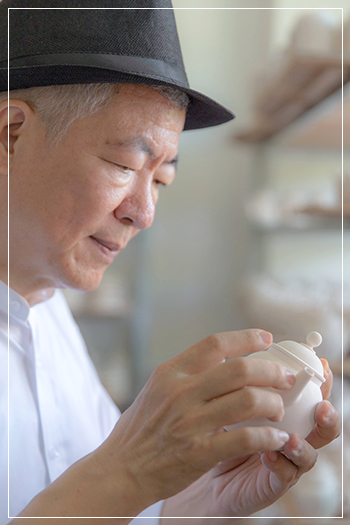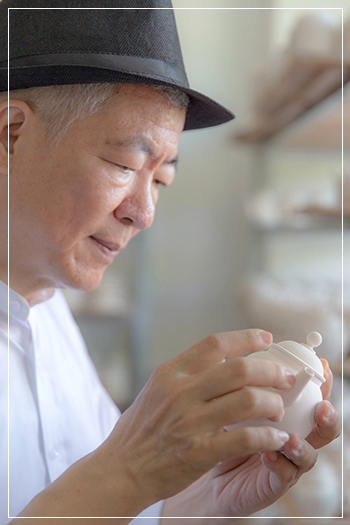 Trimentea Founder-Bian Zheng
Mr. Bian Zheng, who is passionate and enthusiastic about Chinese tea.
With the passionate to create the tea house "Yang Xin Tang".
o be a persistent tea man, so "Cao Tong" was borned.
With the passionate and the persistent to create "Trimentea"
Bian Zheng met Chinese tea by the chance in a small tea house, and fell in love with it!!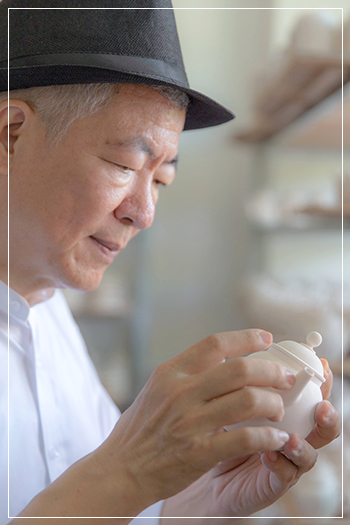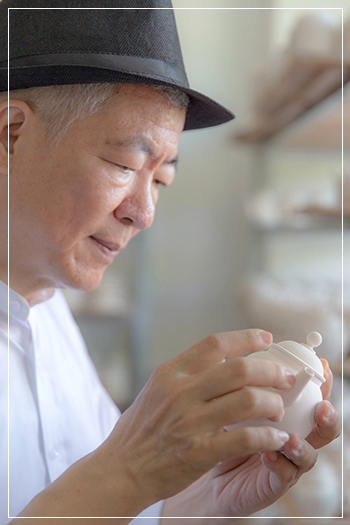 | | |
| --- | --- |
| 1979 | – Founder Bian Zheng started to learn about tea and fell into it. |
| 1987 | – Opened "Yang Xin tea house." |
| 1990 | – Turn the tea house into a professional one, it called "Yang Xin Tang." |
| 1992 | – Development and produce the porcelain. |
| 1995 | – Established the professional tea utensils brand "Cao Tang" which was well-known in tea industry. |
| 2003 | – Created a hand-made high-hardness glass tea utensils, a pioneer in contemporary glass tea utens-ils. |
| 2010 | – Opened the tea market in China and promote the concept of professional tea. |
| 2011 | – Registered "Trimentea" brand and integrated "Yang Xin Tang" and "Cao Tang" into the new company. |
| 2012 | – The first store in Beijing "Trimentea" was established. |
| 2014 | – Transformed the Beijing store to become the official distribution management headquarters. |
| 2015 | – The first store in Taichung, Taiwan. |
| 2016 | – Opened the sub-brand "Golden Modern Teahouse." |
| 2017 | – "Trimentea" was approved as a learner by the tea industry. |
| 2018 | – The official website of "Trimentea" was launched. |